Being Comfortable with Silence | Regina Larko
More than 1 year ago, I did not believe two things:
1. That my podcast stays long enough to interview Regina one day
2. That I will make an episode with Regina about silence
The podcast episode is about the challenges one has while doing a podcast and how we deal with them. Later, we jump into the topic of mindfulness, meditation, journaling, what happens when you start being still and observe what's going on inside of you. You can listen to the episode here or in your favourite podcasting app.
About a year ago, I was just a couple of episodes in this podcasting game and was unsure about its future even though I liked it and told everyone that I will continue. And here I am, 1.5 years after the start of "The Ambitious Sloth" it's still alive and flourishing.
But the second point is actually more important. It's about Regina and what she created with her podcast #impact by not being silent. In fact, what she achieved is to create a platform and a community for #impact makers and gave them a voice! In Hong Kong, she is seeking out for
"Purpose-driven organisations and individuals to tell their stories in an intimate, authentic way that allows them to stand out by giving them a voice."
To boil it down, she is basically given people a voice who want to bring a positive impact on our society.
But now, the podcast became big that she is expanding world-wide with co-hosts and bonus episodes!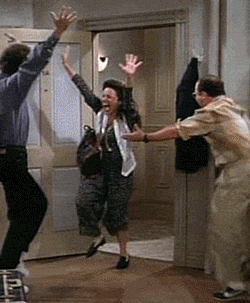 However, that is no wonder with her energetic, vibrant and authentic personality it is just fun to listen to her! So if you are in Hong Kong and would like to get to know some people who are making a positive change in society, this is definitely the place to be!
Also, since she has already such a journey of podcasting in her backpack, she is creating a course for podcasters to start their own journey of creating an impact! If you want to know more about that, check out https://www.hashtagimpact.com/courses/
If you don't want to miss an episode, background information and other updates, make sure to subscribe to the newsletter and on your podcasting platform.
If you liked it make sure to leave a review on iTunes or share it with someone who would like it too :)
Have a great day,
Namastè 🙏🏼